A MULTITUDE OF CHOICES
You can use any headset with Cloud Talk as long as it supports the basic headset functions and has a microphone built in (or you'll need a separate microphone). That said, Cloud Talk has worked along side Jabra in the development of the platform and their headsets are fully featured and fully compatible with Cloud Talk. A few examples are below.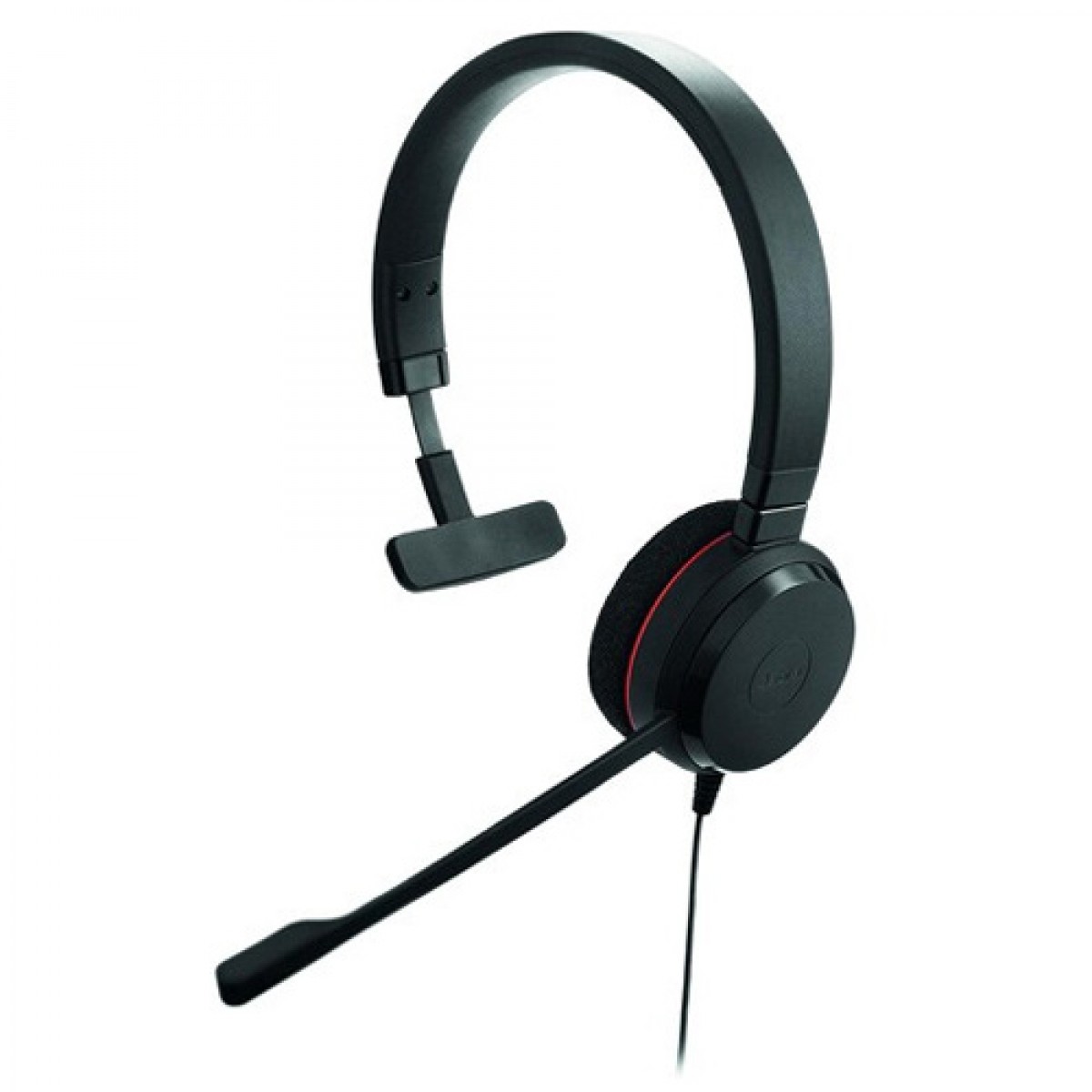 JABRA EVOLVE 20 USB MONO HEADSET
deal for VoIP Communications
Noise Cancelling Microphone
Wideband Audio technology
Digital Signal Processing Technology (DSP)
In-line Control unit for call functions: Volume, Mute, Answer, End
Large foam ear cushions
Fully adjustable headband
"Over The head" wearing style
USB Connection
The Jabra Evolve 20 Mono is available in two configurations; Optimised for Microsoft Lync (ML) and Unified Communications (UC)
Please Note: The Jabra Evolve 20 and Jabra Evolve 30 share all the same features. The only difference is:
The Jabra Evolve 20 has foam ear cushions
The Jabra Evolve 30 has leatherette ear cushions
JABRA EVOLVE 40 USB MONO HEADSET
Jabra Evolve 40 UC Mono PC Headset
Large, leatherette ear cushions and soft carry pouch included
3.5mm jack and USB connection
Noise cancelling microphone and DSP technologies
USB connection and compatible with Jabra PC suite
Over-the-head wearing style with adjustable headband
Concentrate on important calls
Its noise-cancelling microphone eliminates annoying and distracting background sound, allowing you to be more focused on your calls. The E-STD standard microphone sensitivity is comparable to a normal telephone receiver, ensuring that no sound quality is lost by using a headset. Additionally, Wideband audio and Digital Signal Processing (DSP) technologies help to suppress echoes and clearly transmit your voice and music, to offer the highest quality experience, not only for softphone calls, but also for music streaming.
PC Connectivity
The headset connects to your PC via USB connection, and is also compatible with Jabra PC Suite, for seamless remote call control with just the headset's in-line buttons – call management in this way improves efficiency and ease of use throughout the day. It features a 3.5mm jack cable built into the control unit, allowing you to directly connect your headset for use with your mobile phone or tablet.
All-Day Comfort
With an over-the-head wearing style, your headset is balanced and secure, and the headband itself is fully adjustable for ultimate comfort. Large, leatherette ear cushions also ensure that the headset is comfortable, even for prolonged periods of use. A useful, soft carry pouch is included with this headset.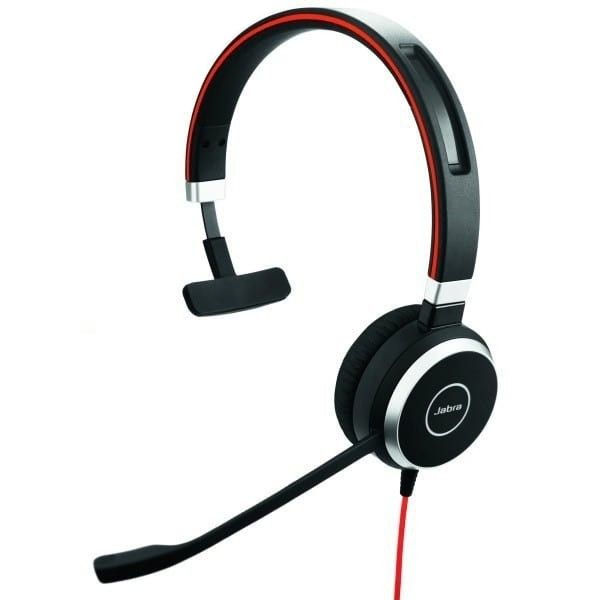 VISIT THE JABRA SITE OR SEARCH ONLINE
FOR MORE INFORMATION
Other compatible headsets include:
Jabra Evolve 20 SE Stereo
Jabra Evolve 40 UC Stereo
Jabra Evolve 65 UC Mono
Jabra Evolve 65 UC Stereo
Jabra Evolve 75 UC Stereo