Cloud Talk is available on almost all platforms
Scroll through our page to find downloads for Windows (32bit and 64bit), Mac, Android and iOS. The Android and iOS sections are links to take you to the Play Store and the App Store respectively.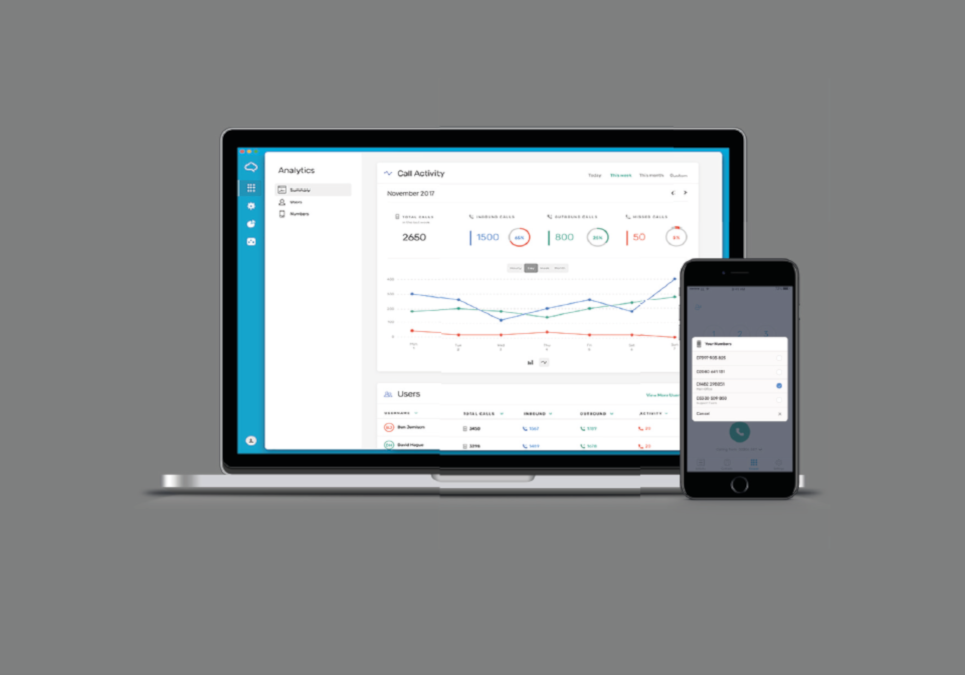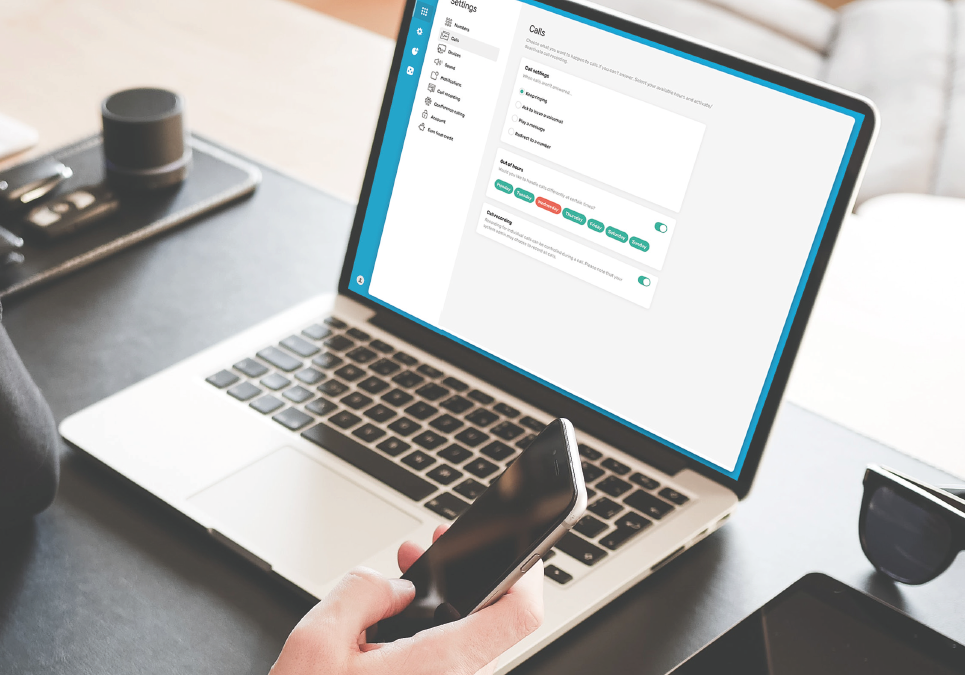 SMART FEATURES, SMARTER BUSINESS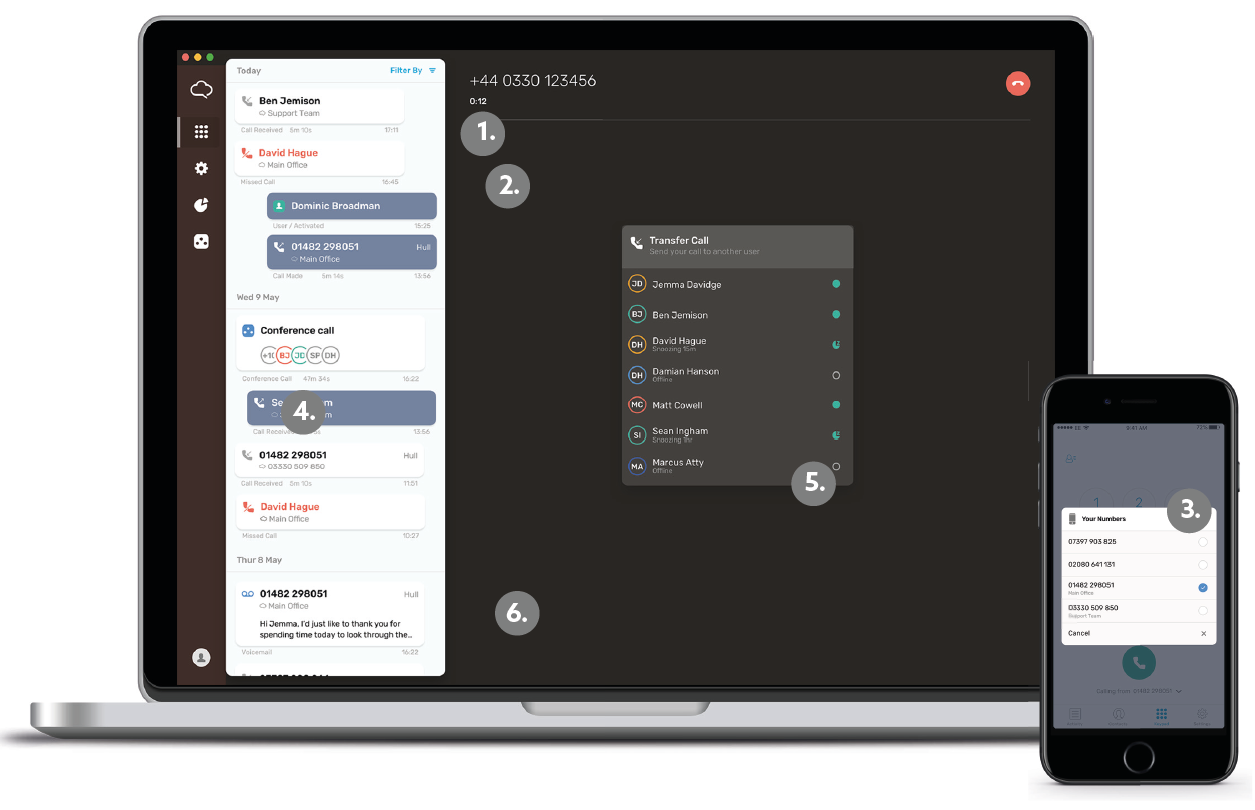 Headsets and speakers available on request
CloudTalk has partnered with Jabra to provide a full range of headsets, handsets and speakers to integrate perfectly with the cloud-based app. As one of the UK's best providers for professional headsets, Jabra's products range from noise-cancelling headsets to block out unwanted background sound to high definition headsets for crystal-clear clarity. All hardware is entirely optional, designed to enhance your CloudTalk experience.
With no legacy hardware to install, no setup fees and no line rental, you can instantly reduce your costs and focus on the parts of your business that matter. Consolidate mobile contracts and legacy-based hardware into one monthly price, while enjoying unlimited minutes and a high-quality audio service. Easily choose from a huge range of UK 01, 02, 03 and 07 numbers, regardless of location, and retain a professional image from anywhere.
Call Rates
Please download our Call Rates Form below. This will tell you what band certain calls that you make fall into.
| | |
| --- | --- |
| Designation | Cost/£ |
| Calls – UK Premium A (Minutes) | 0.05 |
| Calls – International A (Minutes) | 0.04 |
| Calls – International B (Minutes) | 0.13 |
| Calls – UK Premium B (Minutes) | 0.27 |
| Calls – International C (Minutes) | 0.25 |
| Message UK SMS (Per SMS) | 0.04 |
Already made up your mind or have an account?
If you've already made up your mind that Cloud Talk is for you or you already have an account with us and you would like to bring over your number then you will need to complete the Number Porting Form.
Please download the form below and return it to ourselves. The porting time varies so we're unable to give time frames on this. On average we ask that you allow 21 days for this to be completed. Please note that if the number that you want ported is under a contract with another provider then porting will not be possible.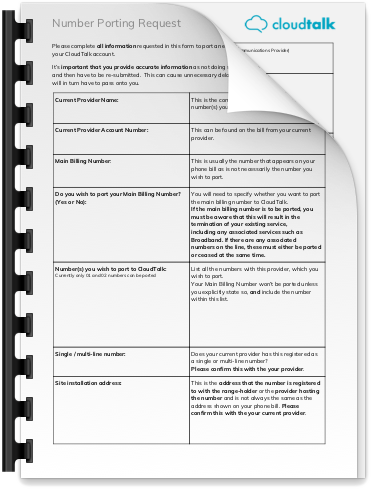 Call us today on 07813 222888 or
0333 050 9001 for more information.